Over 40 years on, still in the same shop with the same staff, Seabrook Graham have installed tens of thousands of new floors across Kent, Surrey, Sussex and London
Hard floors, carpets; residential or commercial. We've a long, interesting and impressive history of successful installation of most types of flooring in every sector.
Trends have changed. Many of our well known stores and competitors have been and gone. But Seabrook Graham is still here.
Why?
The reason is that we practice a respectful, personal, friendly and entirely pressure-free service. We'll measure up, then get out of your hair. We'll send you the quote, then leave it to you to respond. Our clients, many of whom who have used us for multiple renovations and flooring projects, have total confidence in our carpet and flooring company in Hayes. And we have confidence in you; that you'll be back in touch if and when you want to go ahead.
If you need advice, you're in the right place. We have all each had over 50 years in the trade, so say no more.
We only display products based on their fine merits; excellent value, reliability, being on trend, attractive and fit for purpose.
Whether it's one room, hall stairs and landing, or a full house refurbishment; you'll find our carpet selection and carpet fitting service second to none. We have an impressively wide selection available; carpets and floors to suit all budgets, purposes and preferences.
Do you need a quote? Call us today on 020 8462 8224
We do not quote in the home! We cannot emphasise this enough.
Beware of some large stores and nationwide retailers, once in your home they will not want to leave without an order. Remember, a 'Free Estimate' in the store is not a quotation.
We can give you our ideas, or listen to yours. But whatever we do, we do it without any pressure or obligation. It's your home, it's a big decision and we don't believe in causing stress by putting people on the spot. Following an expert free measuring service, we'll ping you over a quote, and leave you to come back to us when you're good and ready.
It's worth remembering that when it comes to choosing your carpet or floor – the choice is yours. Our advice is entirely unbiased and based on what's right for you. For example, we won't automatically defer to the most expensive underlay. We'll look at the purpose of the underlay and get you the right one, whatever its price. Your underlay may need damp-proof qualities. It may need acoustic qualities. Our advice is based on what you need – highlighting again our trademark integrity and experience.
We're expert, friendly and helpful. But we also offer details, the touches of added value, that our long-standing customers know and love. For instance, we loan all samples without any charge and for as long as you need them. We don't ask for a deposit simply to come and measure. We only request a nominal deposit to place an order and you'll pay nothing until the end when the job is done and you're able to gaze delightedly at your beautiful fitted carpets or laid floor, and not when fitters arrive on your doorstep demanding up-front payment.
Do you need a quote? Call us today on 020 8462 8224
Why buy your carpets and floors from Seabrook Graham?
We thought of dreaming up a list of experiences and benefits, but quite frankly we believe you will enjoy your project with us and not find it a task.
One last tip, if you are considering flooring for a new kitchen or extension, call us in before the builders get started. We can give advice on floor levels and sub-floors that your builder may not have considered.
Do you need a quote? Call us today on 020 8462 8224
"We have used Seabrook Graham both as our carpet fitters and for general carpet and floor maintenance since 2013 at both of our clubs and during that time we have been more than happy with their service and quality of work"
Julian Russell, Club Director, Stringfellows
Do you need a quote? Call us today on 020 8462 8224
We regularly travel throughout Kent, Surrey and Sussex covering all coastal areas. We have completed home installations far beyond the Home Counties and our shores.
Hayes Showroom
40 Station Approach
Hayes
Bromley
BR2 7EJ
Tel. 020 8462 8224
Open Mon-Sat 10-4 – outside these hours available by appointment.
Every month we measure and install in most of these local areas…
Bromley

Farnborough

Beckenham

Elmers End

New Addington

West Wickham
Shirley

Biggin Hill

Bickley

Petts Wood

Orpington

Edenbridge
Westerham

Shortlands

Park Langley

Purley

Selsdon

Sanderstead
Godstone

Warlingham

Chislehurst

Banstead

Kingswood

Cheam
Do you need a quote? Call us today on 020 8462 8224
In 1976 our first major installations were exotic hardwood flooring for the entire stage floors at the Royal Opera House and Festival Halls. We enjoyed being the main carpet contractor to Berkeley Homes for 30 years under our trading name of North American Carpet Distributors, to more recently Stringfellows night clubs. We love hotels and to name three major refurbs: the Bromley Court Hotel, Umi Hotel on Brighton Seafront and 2016/17 The Laslett Hotel in Notting Hill Gate. In 2017 we supplied the carpet to the 2nd floor perfume department of Fortnum & Mason along with numerous high-profile companies. If this isn't an endorsement of our fantastic floor installations; we don't know what is; but it's certainly the reason why so many of our commercial clients come back to us when they embark on new ventures or have new refurb requirements.
Back to 1976 again and eager to kick-start our new business we found ourselves peering into the gloom of an empty Croydon shop asking the occupier – a young chap named Richard, if he needed a new carpet. "Yes!", he exclaimed, "but only if it's in time for this week's opening". It was, and over the subsequent decades in which his business grew, we fitted out every one of his record stores, recording studios, clubs, theatres and offices across the UK. So what? Well, the business was Virgin Records – and you can guess who Richard was!
It was a great start, and since then we've worked our magic in the crooked confines of dusty old churches and village halls to ships, football stadiums and the most prestigious theatres, hotels and corporate HQs.
It was the sweltering summer of 1976 in the local Sunday market when Croydon school pals Phillip and Terry first got selling carpets together; and many thousand carpet and flooring projects later, they are still seeing repeat custom and a thriving business despite the retail woes of many competitors in the flooring market.
A union of their middle names, Seabrook Graham is a known and trusted reputable brand in Hayes whilst also enjoying a studio in prestigious Berkeley Square, Mayfair.
Expertise, experience and excellence. Good old-fashioned personal service. Great value products installed to look awesome and last.
Phillip Spencer, Founding Partner
Originally qualified in the building industry, Phillip got interested in all things flooring during his early career managing construction sites. Nowadays, when Phillip's not at his desk tending to invoices, bills, contracts, method statements, risk assessments and any other such officialdom, he's keeping the fitters in check, on-site taking moisture readings, or in his garage making cider.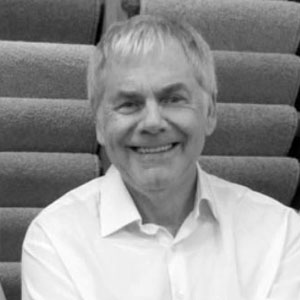 Terry Morris, Founding Partner
In the carpet game since England lifted the World Cup, Terry spends his days on the road out measuring or at his desk devising one of his ever-economic cutting plans. Having measured up so many thousands of floors over the years, Terry is able to walk into a room and immediately visualise what's needed. A skill that can only come with vast experience. Terry's an inherently arty chap, ever keen to exercise his eye for good design in even the most mundane of installations. In his precious little spare time, 1st class Archer and avid family historian Terry, enjoys so-called 'wintery dinners' and Doctor Who.
Brian Ede, Manager
Having managed the fitting team, deliveries, punters and feelers 'n touchers for over 30 years, Brian knows exactly what we've got in, when it can be laid, and ultimately if it'll work. A once semi-professional goalkeeper, Brian's long been the fittest of the three.
There are no sales people, only the three original partners; apart from our wonderful, long standing, or should I say kneeling, carpet fitters and floor layers who are an invaluable part of the team.
Contact Us
If you need a quote for your flooring or carpet please call us or use the enquiry form below.
Proud to be members of…